KOH CHANG
...the Ruby of Thai Gulf
Tourist Attractions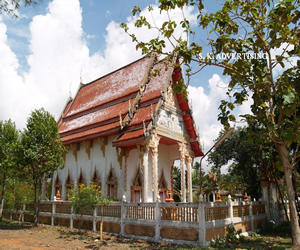 Baan Salak Kok: It is next to Baan Salak Phet. The way to Baan Salak Kok is pretty narrow, but a wider area where the fishermen keep their boats from the wind. There is no beach for swimming. This community is another large fishermen village.They do shrimp farms as their living. This place has only one pier and one temple. The lifestyle of the people here is very interesting.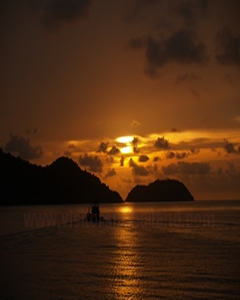 Tan Mayom Pier: It is an old pier which is 45 minutes on boat from Leam Ngob. This is the place where the office of the National Park located. There are two houses only, but visitors can stay here by renting their tents. There is a waterfall mentioned above here, the streaming is very great for swimming. During the fruits season (August to September), they use this pier as a place for transporting fruits to the one another shore.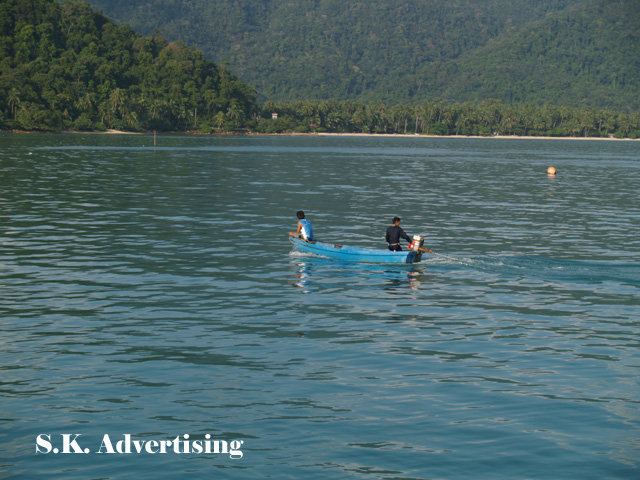 Baan Dan Mai: Dan Mai pier is next to Tan Mayom one. There is a mail-boat service from Leam Ngob to the pier one time daily at 01.00 p.m.The area is surrounded by many orchards that grows rambutan, durian, mangosteen, etc. The local people do the fishery in the hinged floating baskets in the ocean. This place is no recommended for swimming because of stony beach.
Dan Gao Pier: This pier lies up next from Dan Mai pier. The stony beach here is not good for swimming but for greatest fishing. Behind the community there is a source of fresh water. Dan Gao is used as a gateway to other beaches.
Sapparod Bay (Pineapple Bay): The bay is one pier next from Dan Gao pier. Ferries starts from Ao Thammachart and stops at Koh Chang. Sapparod bay is a stony beach which is not good for swimming and very deep water.
The fishermen also use this bay for knotting their boats. This is like Na Thon of Koh Samui but so much smaller. Here are pick-up services for tourists to reach your destinations around island, being the distance 17 kilometers from Sapparod bay to Kai Bae beach. Tourists can get off wherever resorts just telling the driver, the name of the accommodations you need.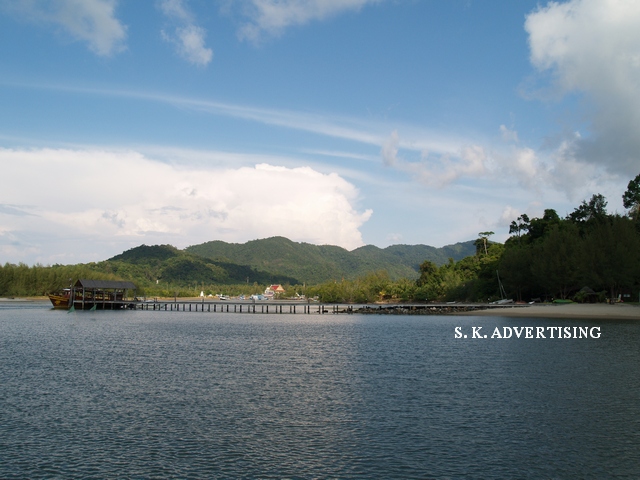 Khlong Son Bay: It is located in the northern part of Koh Chang. The beautiful white sandy beach line side by sides dotting the greenery trees. Khlong Son bay has beach on two sides. It is a good place for snorkeling to view the corals underwater world. The beach is so clear, clean and long, stretching 400 meters long. Here is safe for swimming because the beach is step by step deeper, and not crowded.
Long Beach: The beach is so long as its name. When the tide is low,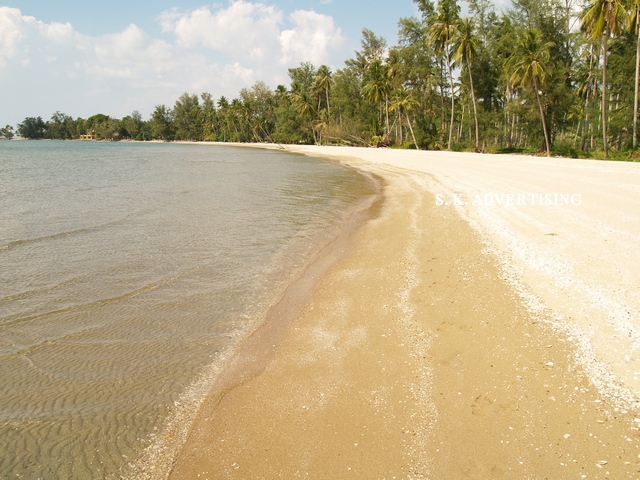 you can play football as a full team down there. This beach is safe for swimming. On the right side of the beach is near the hill where you can dive to see the beautiful corals. Taking a boat is the only way to get here.The surrounding area is plenty of coconut trees and tropical rain forests. «BACK