KOH CHANG
...the Ruby of Thai Gulf
Tourist Attractions
Koh Chang is plenty of many interesting natural tourist's spots around the island such as waterfall and powdery sandy beaches. The lifestyle of villagers is quite tradition which is good for study. Since Koh Chang is not to far to travel and the climate is almost good throughout the year, lots of visitors, both Thais and foreigners.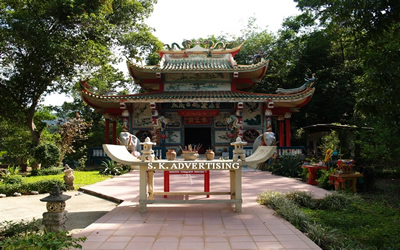 Here are some interesting places on Koh Chang: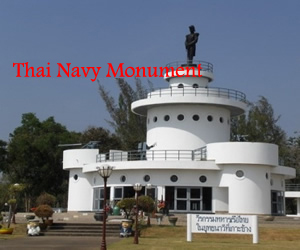 The Koh Chang Naval Battle - The area where the battle took place is near Salak Phet bay. It was once a battle field between Thailand and French over the dispute about the eastern territory. On January 17, 1941, Thai Naval force encountered the French Naval one. As a result, 3 Thai battle ships were sunk: The Songkhla, The Chonburi, The Thonbburi ships. Some Thai Navies lost their lives here. Accordingly, that day, each year we hold a ceremony to commemorate the sacrifice of those navies for the Kingdom of Thailand.
Tarn Mayom Waterfall - The upstream of the cascade is 500 meters far from the National Park office.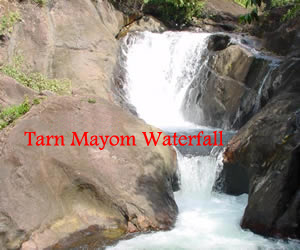 You can take a walk through a durian orchards to get there. The cascade has three layers. The flowing stream of the waterfall runs through the black granite stones to the cliff. The tropical rain forest makes this area so cool and mist. In the past, the Royal lines of Thailand used to visit here, scripting his names on the rock near the cascade during their visit.For instance, King Rama V came here in 1913, King Rama VI in 1922 and King Rama VII in 1927 as well the Queen of King Rama VII in 1973.
Khlong Plu Waterfall -It is a three-cascading layer. The entrance starts from the Khlong Prao community.
Khlong Nonsi Waterfall -This is a small waterfall, being 3 kilometres far from Baan Dan Mai, or 4 kilometres from the National Park office.
Khlong Nueng Waterfall -This is a fishermen village , being so interesting place because their homes are built in the ocean on the logged-poles. Ridges are built across from one another, catching squids as fishery. There are bungalows, resorts, to stay, restaurants and boards for diving in the village are available. Seeing through the sea bottom to view some beautiful coral reefs is very comfortable.
Baan Salak Phet or Baan Rong Tan -This is the largest community on the island which is in the southern part of it.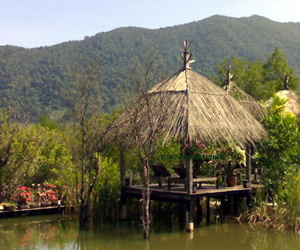 Around the seashore of Salak Phet bay lies many piers, bungalows, small restaurants one by one. TO READ MORE»